Chihuahua Rescue Victoria Newsletter, December 2017
Feel free to discuss anything in this newsletter with us on the Facebook post we made for it!
Merry Christmas!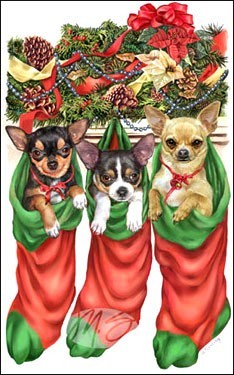 Everyone at Chihuahua Rescue Victoria wishes you a wonderful and safe Christmas 2017, and a very happy and healthy New Year in 2018.
During the year of 2017 we have seen many little dogs come in to our care. Some came with lots of medical problems; all have been attended and helped by our great Vets at the Beach Street Veterinary Clinic.
We wish to thank them for all the care they have given to our little dogs over the many years we have been doing rescue. In October 1989 we started on a very small basis and Beach Street Vets have been caring for our little rescues since 1995. I cannot recommend them highly enough.
Angel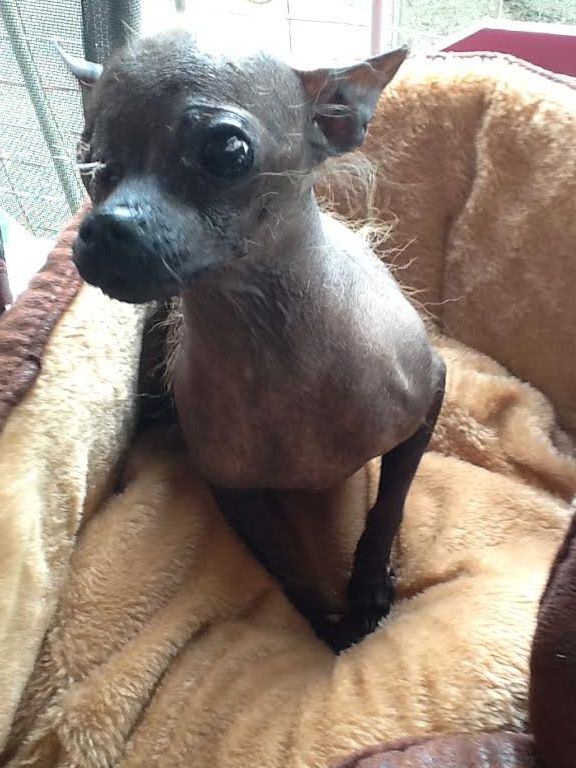 Angel is still with us and will continue to be cared for by Chihuahua Rescue Victoria. She has many medical issues and continues to live happily here and bosses us all around, including the other little dogs!
Chola
Chola came in to our care during 2017. She was a very sick little lady and spent several days on a drip at Beach Street Veterinary Clinic. Chola did not want to eat anything at all so was fed by syringe for almost five weeks, and a further two weeks with a teaspoon. We were filled with great joy when she decided to have just a small lick of her food in the plate! After a couple of days she began to eat normally. She is now the happiest little girl. She talks to us in a delightful little voice, quietly telling us her story! But goodness, she does have a big bark when anyone comes to visit. Chola will be going up for adoption in the New Year once we are convinced she is fully recovered and ready to accept a new loving family.
Sookie and Freddie
Here are a couple of videos we took recently. Sookie is busy bossing Freddie around!
And here is Freddie and Sookie play fighting.
Chihuahua Rescue Victoria is a non-profit organisation. The advertisement below supports us directly.