Found or lost dogs
Lost your dog?
Here is a check list of things you should do first.
Do a thorough check of the home, under and behind couches, beds etc. Quite often in the case of a Chihuahua they will hide if they are feeling unwell for instance. Check under all the blankets and doggy beds. They love to snuggle under the blankets!
Ask immediate neighbours if they have seen the dog.
Create a very simple LOST DOG flyer. Use this Word doc as a template if you wish: Lost_Dog_first_notice.docx [12.8 KB] and print out twenty or thirty A4 copies. Go around your local streets asking anyone you see to please keep a watch out for the dog, handing them one of the flyers. Speed is of the essence here, so simple details are all that's required:

A clear photo of your dog.
Name of the dog.
Simple description of the dog: breed, large/small, colour, hair length.
Last seen date/time and location of dog.
Your mobile phone number.

If you have had no luck, then it is time to do several LOST DOG posters. Use the same template as before, but include a little more detail:

A clear photo of your dog.
Name of the dog.
Description of the dog: breed, large/small, colour, hair length.

Is the dog miro-chipped.
Anything noticeable about the dog, like a crazy bark or different coloured collar.
It is also very wise to say something along the lines of "requires medication" or "needs urgent veterinarian treatment". This is important because if someone has the little dog and thinks they might just keep it, they can be discouraged by the thought that the dog will cost them in veterinarian fees!

Last seen date/time and location of dog.
Your mobile phone number.
A reward if you are offering one.

Print thirty or forty of these (A3 if you can, A4 otherwise) and put these posters on as many corner poles etc. as you can around the area that the little dog was last seen. If you live near shopping centres or corner shops, ask to put them in windows.
Print off two or three hundred small letterbox notices: small copies of the poster you created above. These should be A5 size, or print them two to an A4 page and cut them in half. Use this Word doc as a template if you wish: Lost_Dog_notice_small-2-on-one-A4.docx [13.1 KB] - it is the same poster as above, but reduced to have two copies sitting side-by-side on a single A4 sheet. Pop one of these in every letterbox for as many streets around where the dog was last seen as possible. The more people looking for the little one the better.
Take a photo of your little dog and VISIT every veterinarian clinic leaving notices so they will recognise it if brought in to their surgery.
Take a photo to every pound in your area. You MUST actually VISIT these places and ask to see all "found" dogs. These people see many little dogs and it is not always easy to remember what they all look like, so you must do a physical check!
If your dog is microchipped then phone the microchip registration company that you have the dog registered with to make sure that they are aware that your dog is missing. This is extremely important because if someone has stolen your dog and tries to register it, the registry will be aware that you have previously reported the animal as lost.

It bears repeating that you must update your details with your chosen animal registry any time you move address or change your phone number.

Visit the pound facilities every four to five days as under the law these places are required to "hold" found animals for EIGHT days!
REMEMBER if you find your dearly loved pet, please remember to go around and take down all the notices and posters!
What we do with lost dogs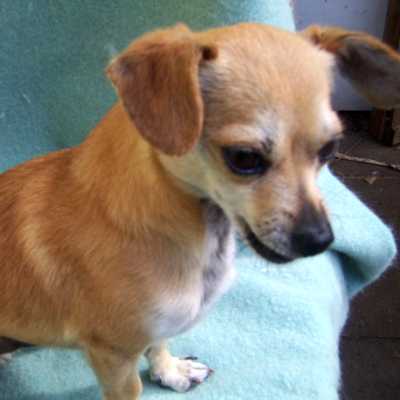 What we do when we have a lost dog.
Scan for a microchip.
If our local vet is open we take the dog to them and hand it in.
Outside of normal Vet trading hours, we phone our local council 24 hour Ranger, who will come and take the dog.
If the Ranger is not available for any reason, then we wait until the next working day and phone the Council.
Microchip your pet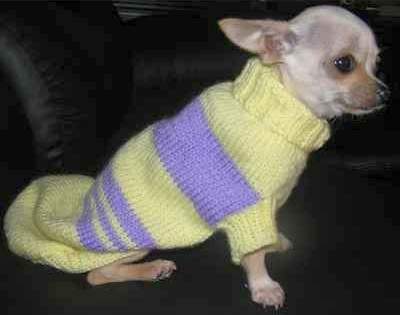 It is vitally important that when you get a dog, you have it microchipped (and registered) or update it's registration details if it's already microchipped (and keep that information updated if you move or change your phone number). This way, if your dog is ever lost, you can be contacted when the dog is found.
A microchip implant in your little dog is a small piece of equipment embedded under the skin that, when scanned with some special equipment, gives a unique number that can be used to lookup who the owner of the dog is. Here is how that happens:
A veterinarian with a scanner scans the microchip and obtains the microchip number. Chihuahua Rescue Victoria also has one of these scanners.

The microchip contains no other information apart from that number - it does not contain information about the owner.

Whoever scanned the microchip then finds out which animal registry knows about that microchip number and lets the registry know that the animal has been lost.

The animal registry does not give out information about the owner to whoever scans the microchip and contacts them.

The animal registry looks up who the owner of the dog is and will contact the owner to let them know their lost dog has been found, and who they can contact to retrieve the lost animal.
Microchip databases
There are six national microchip databases.
Not all of these sites have search functions, but Pet Address is a good central search engine that appears to search through listings for all of the above agencies. Again, you cannot find details of the owner through this service. You can only find what registry the dogs is listed with, and the registry will contact the owner.
Other links
Here are some other links that you might find useful for dealing lost or found dogs.
Lost Pets Found by Internet has an I Lost a Pet page with advice on what to do for various types of lost pets.
Australasian Animal Registry (AAR) has a Lost and Found page with links to many websites and Facebook pages that help you get the word out about your lost pet.
Lost Pet Finders is a web site that tries to help people find their lost pets. For free, you can register, add a lost/found listing on their site and create flyer. For a cost, you can have them send out alerts for you to various places asking people to look out for your pet. See their Prices page for more information.
Create flyers
Here are some sites that help you make flyers. If you download a file (such as a flyer) from a website, scan it for viruses before you open it - no matter how much you trust the website, including ours.
You are more than welcome to use our own templates:
Lost Pets Found by Internet has a Create Flyer page just simply generates text (with optional photo you can upload) that you then copy and paste into a program like Microsoft Word.
Pet Bond has a flyer creation page that creates a PDF for you. It adds some small text it saying "Flyer created by.. etc". It also ads a strip of "tear aways" at the bottom with your name and number etc for people to remove from the flyer.
Lost Pet Finders allow you to create a flyer after you register. See links to their page above. It has their logo and website URL on it. It also ads a strip of "tear aways" at the bottom with your number for people to remove from the flyer.
GPS Trackers
It's hard to lose a dog if you can use your phone or computer to look up where they are on a map! These may be very useful devices.
Having said that, Chihuahua Rescue Victoria is not listing any of them on this site. We have not used or tested any GPS tracking devices and thus cannot offer honest feedback on any of them. Be aware that they can be very expensive ($100s of dollars) and that some services may require a regular subscription as well as whatever the device costs. Also, the tracking device may not work underwater (for doggies that like to swim) and may require regular charging (the device, not the dog!).
Do you have any experience with one of these devices? Feel free to contact us and let us know what you thought of the device. Let us know about pros and cons, the size and cost, and pictures would be great. We will consider it for inclusion here.
Chihuahua Rescue Victoria is a non-profit organisation. The advertisement below supports us directly.